Goto page: 1 2 3 4 5 6 7 8 9 10 11 12 >>
May 10th 2013
I just wanted to send a quick e-mail on behalf of my friends and myself letting you know how impressed we were with our overall experience through your services. I believe we owe a great deal of gratitude to our host, whom did a wonderful job organizing and planning my friends montreal bachelor party. Our host was very personable, genuine and especially driven to ensure everybody had the best possible time, which was very important for us on such an occasion. Having personnel like her positively impacts the overall experience and I commend her for all of her hard work. Hats off to our host and Montreal VIP!
Peter
Los Angeles, California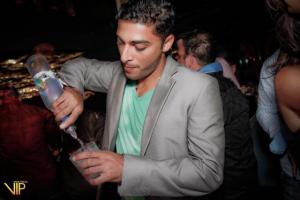 March 17th 2013
I just recently went on my friend Jasons bachelor party in Montreal
and used Montreal VIP. Our hostess was AWESOME!!!! If there was ever an issue with a bouncer or anything, she was on it and made sure we never had to worry about anything! She took care of everything we could possibly want during our two night stay and made my friends bachelor party a trip he will never forget.
She lived up to your company name and made sure we all felt like VIPs
every second we were there. Not only that but she was so friendly and
cool that everyone on the trip felt very comfortable around her which
helped make the trip so much fun.
If I had to think of something negative to say about my experience I
would say that our hostess was so cool that it sucks not knowing if Ill
ever see her again.......but then again, she was so amazing that when
it comes time for my bachelor party I know exactly what company I will
be using and who I will be requesting as my hostess. Thank you guys
for everything.
Brady
NYC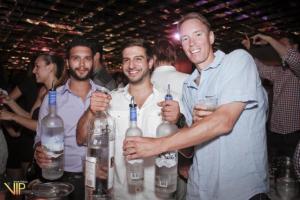 February 19th 2013
I am writing to you to let you know how amazing our hostess was as our bachelor party coordinator. I was a part of the group that was in Montreal this past weekend for the bachelor party set up by Steven. I had been to a couple of Montreal bachelor parties in the past, but I have to say that this one was the best one, all thanks to our hostess. Every place she recommended was awesome, and she was a blast to hang out with when she joined us (which was often). Because of her, I will not hesitate to recommend your company to anyone who plans to hold a bachelor party in Montreal. And I'm not sure if you take requests, but I will tell people to ask for her.
Isaac
Manhattan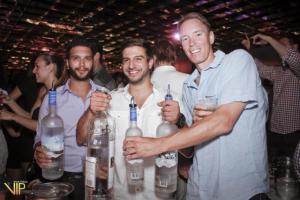 November 30th 2012
I always enjoy planning parties and events for friends and family, and so for a weekend in July 2012, I volunteered to organize and plan a bachelor party in MTL for 3 bachelors and 15 guests. As I began planning, my cousin recommended I try out Montreal VIP. She had also planned a bachelorette party through them a year earlier and had nothing but good things to say, so I decided to try it out. At first, I was skeptical since you do have to pay up front and all… but I must say, by the end of the trip, none of us were disappointed and in fact all of us experienced one of the most unforgettable weekends we have ever had in MTL.
I had the pleasure with dealing with Mr. Jay Martin directly via phone and email. He was very helpful, informative and accommodating with how it all worked. Definitely a stand-up guy. He was prompt with his email replies and very friendly on the phone. He answered all my questions regarding the weekend and even recommended a few clubs, restaurants, etc. to the groups preference. Once everything was booked and reserved, Jay was very prompt with sending me the itinerary and receipts for the weekend. I was very satisfied with the high level of service he provided! Thanks Jay.
When we arrived, Mike and Dimitri greeted us at that the Sheraton hotel and informed us that they will take care of us throughout the weekend. And they really did! It was great! They walked us into each club and all other establishments, made sure we all got in alright, ordered all our bottles, settled the bill for us and even had a few drinks with us. All we had to do was…well, party! Even after the club, at 3:30 am, we decided we wanted to continue partying…so without hesitation, they brought us to a after-hours party…and we had an awesome time there. it was definitely unforgettable. They really showed us a great time in Montreal. Thanks Mike and Dimitri!
I absolutely recommend Montreal VIP for anyone or any group looking to party or just looking to have fun. I would definitely use them again.
Jason
Toronto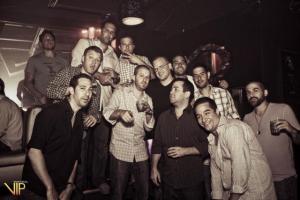 September 25th 2012
Our hosts, Dimitri and Mike were great! Mike was especially adept at dealing with us initially because some of my friends decided they wanted to play hard ball with him. Thankfully he did not take it personally! Everything worked really well. Even when there was a miscommunication at the strip club about if we had the Bachelor show or not, Mike got right on top of it and made it happen with perfect timing.
The nightclub was crazy. There were so many people there, I am impressed that Mike and Dimitri were able to keep track of our group and get us in. The press of bodies was rediculous. I am really glad we had Dimitri and Mike on our side when we went in there cause there was no way I could have done that myself. At one point a bouncer tried to deny me entry and we lost a friend, but Dimitri and Mike not only found the lost guy but made sure we both got into the upstairs area in which we were supposed to be. Personally the club had a larger crowd than I usually like to hang with, but having our own personal space made it worth while there. I think everyone had a pretty amazing time.
I cannot thank Shannon, Dimitri, and Mike enough! You made what I had imagined possible. It was like herding cats the night before when we went out by ourselves, so having yall set a plan down ahead of time and execute it over us was great.
Chris
Chicago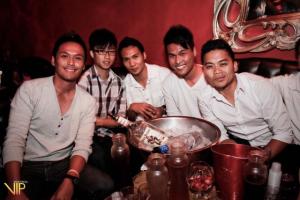 May 5th 2013
It was a great montreal bachelor party trip and thoroughly enjoyed all the activities, clubs, scenes that were setup for us by our host. He did an awesome job. He made sure everything was taken care of for us and made changes without any hestitations to our itenirary. He truly felt like one of the boyz...
Amit
New York City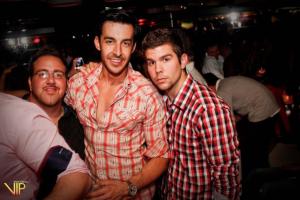 May 1st 2013
Our host did a fine job. Our clients had the time of their life this weekend and kept saying they have never partied like that before. I think we are all happy to be back at work for awhile to give our bodies time to heal. I will contact you next time we are headed to Montreal for UFC.
Tyler
Virginia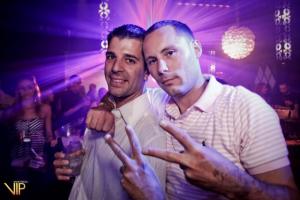 April 27th 2013
I barely survived my bachelor party this weekend in MTL thanks to our host and MontrealVIP! Details are definitely not internet friendly haha. I highly recommend!
Lee Pilon
California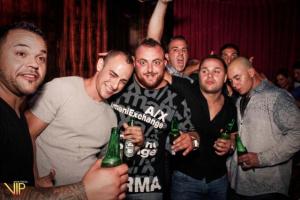 April 22nd 2013
Had a great time this past weekend and a huge thank you to our incredible host for bringing it all together and making the weekend memorable.
Michael
Toronto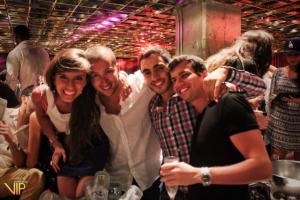 April 17th 2013
We had a great time at our montreal bachelor party....1st off I just want to say thank you for your patience during the whole process. Our host was very professionl and fun.... a job well done!!! Everything we really smooth and everyone enjoyed themselves, some a little more than others! but overall experience was exciting and fun!!! I will definately keep on touch. Thanks again on behalf of the entire group.
Ricardo
Texas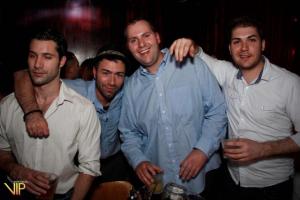 April 12th 2013
We had a good time on our montreal bachelor party weekend and our host was good to chat with while in town. The montreal strip clubs you sent us to took great care of me on the visit there thanks to your service. If a group plans to come to Montreal in the future I will look to get in touch.
Brent
Philadelphia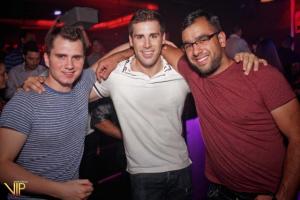 April 7th 2013
We are really glad Montreal VIP organised our montreal bachelor party weekend you did a fantastic job in looking after us..thanks for choosing great bars, clubs and montreal strip clubs and the activities were great aswell..thanks for taking time out for us guys to show us around your great city. Hopefully we will all revisit one day. Again thank you for being a fantastic host!
Harvey
New York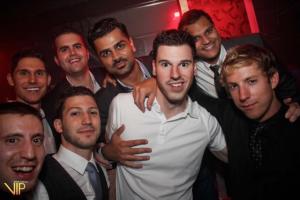 April 2nd 2013
I just wanted to say a big thanks to you and to our hostess for a great bachelor party weekend. It all went to plan and everyone had an amazing time. So much so that we havent stopped talking about it even now...
In particular I think our host did an amazing job putting up with all of us, especially considering we are probably each a bit weird in our own special way..! :)
She was an absolute star, very very patient and not easily fazed which is just what our group needed.
We will be recommending yourselves to all of our friends and family for future bachelor parties.
Suk
Los Angeles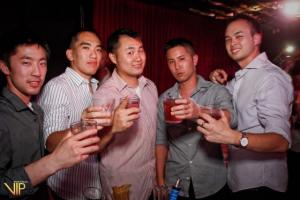 March 27th 2013
I just wanted to chime in to say that our host that hosted my good friends montreal bachelor party did an incredible job and should get some credit for it. She handled the 10 of us really well and funnelled us in the right direction when we wanted/needed guidance, which is no easy task when it comes to a montreal bachelor party. I can say that each of us had a great time and our host had a lot to do with it - by saturday night it felt like she was part of the crew. You got a good one.
Adam
New York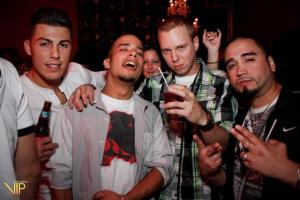 March 22nd 2013
We had a great time both during the day and at night. Our host was very gracious and happy to help even when we changed destinations. Thanks again and I will note the Miami location for future reference.
Chuck
Connecticut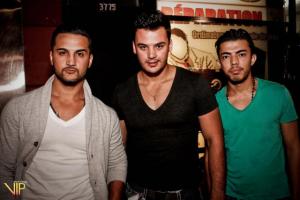 March 12th 2013
Our host was amazing, everyone in the group loved her and appreciated everything she did to keep the trip flowing smoothly. I would recommend her to anyone. Im sure everyone would write a glowing review, not sure you want 13 emails praising our host but we want her to get her share.
Jon
Washington, DC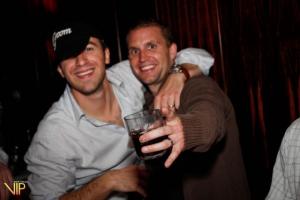 March 7th 2013
We had a great time. First off I just want to say thank you for your patience during the whole process. Our host Linda was very professionl and fun.... a job well done!!! Everything went really smooth and everyone enjoyed themselves, overall experience was exciting and fun!!! I will definately keep in touch. Thanks again on behalf of the entire group.
Ricardo
Chicago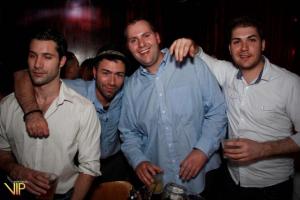 March 2nd 2013
The group is unanimous -- Montreal was the best bachelor party weve had yet! We had an excellent host. He was patient, kept the schedule flexible, and was able to make last minute arrangements while still providing the VIP experience. I think he enjoyed the group equally, as well. I will recommend your services to everyone looking for the ultimate bachelor party!
John
Dallas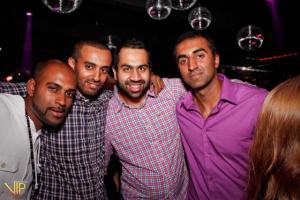 February 27th 2013
Whats going on man!? Well Montreal was a blast. All guys had an awesome time and Montreal VIP helped us every step of the way, there every single time I called. Me and the guys all agreed to make a yearly trip to Montreal because we were treated so well. Props to the whole Montreal VIP team!
We will definitely do business again.
Jeff
Los Angeles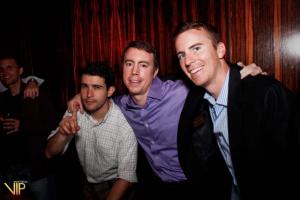 February 23rd 2013
Just wanted to let you guys over at Montreal VIP know that our hostess was great at planning our friends bachelor party. The itinerary was great and she was very fun to hang out with. Would definitely refer a friend thanks to her help. Great weekend!
Anonymous
Boston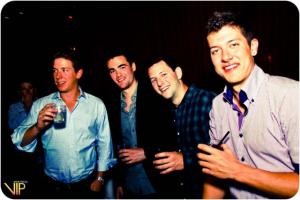 February 15th 2013
We all had a great time and our host was bubbly and helpful. The itinerary was very helpful in picking out places to eat/go. It is a shame we couldnt stay longer!
Thanks for all your help!
Allan
New York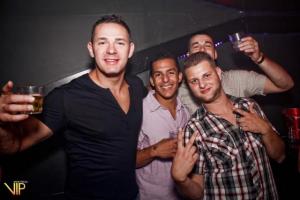 February 11th 2013
Just wanted to take a second and let you know our host did an awesome job with my bachelor party this weekend. We had a great time and she was a big part of making that happen.
Jim
Connecticut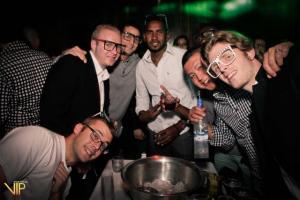 February 7th 2013
This past weekend, I was in Montreal for a bachelor party. I didnt know what to expect really, but I was excited for it. Our host did a phenomenal job and made the experience a memorable one. If I ever come back to Montreal, I would definitely want her to be my hostess again.. Job Well Done!
Ray
Chicago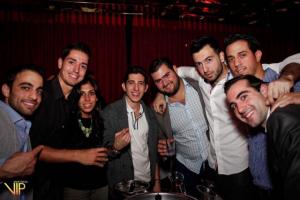 February 3rd 2013
I was with the Brooklyn, NY bachelor party this past weekend 25-28. I just wanted to write you to let you know how great everything was run and how amazing our host was. She took care of everything, kept us on schedule and made sure everyone of us had a great time. I know anyone of us would use your service again and definitely request her because of the outstanding job she did.
Mike
New York City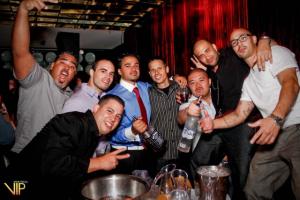 January 30th 2013
We had a great time! Our host was excellent and everyone agreed the Montreal VIP experience was worth the money. Thank you for all your help over the last few months!
Russell
Chicago