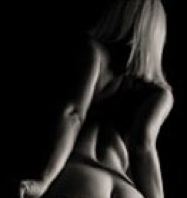 Montreal Strip Clubs
Planning a bachelor party? Check out our bachelor party packages.
Why Use Us?
Enjoy hard to obtain VIP status to the best strip clubs
Insider knowledge of what's hot and what's not
VIP lounges
Bottle service included
Montreal is known for its strip clubs, and we provide VIP access (no lines and no cover charges) to the best ones in town. Walking into a strip club with our hosts is an experience like no other. Best of all, you will be treated like a VIP - not a dollar sign.
There are many strip clubs in Montreal. The clubs themselves range considerably, from classy and elegant to smaller local ones. As such, finding the best one on a particular night can prove quite difficult.
What are the best strip clubs? Traveling with Montreal VIP ensures that you know what to expect from the Montreal strip clubs and how they operate. We will set you up at the best spots that have the hottest Montreal strippers. You will be given valuable insight to maximize your experience, such as common tourist scams to avoid. Experience what it is like to have VIP status at the strip clubs. If you have a preference, call us for information on any particular strip club. We'll make sure you get what you're looking for and experience Montreal strip clubs like a rockstar.
Unlike Amsterdam, Montreal does not have a red light district. The adult entertainers, gentleman's clubs, nightclubs, and Montreal strip clubs all co-exist in the Montreal nightlife. With so many nude bars and beautiful Montreal girls all over the city, you'll soon understand why the Montreal strip clubs have the reputation that brought you here. They are also perfect for your Montreal bachelor party.
"MontrealVIP definitely hooked it up. Great service, awesome times, and beautiful women to boot." David, S.Miami
More Testimonials
Not going to Montreal? If in Ontario be sure to check out our Toronto Strip clubs service for all the best strip clubs in Tonrono.
Montreal Strip Clubs Directory: look up any gentlemen's club with our complete listing of all the strip clubs in Montreal's downtown area.
For detailed information on the strip clubs in Montreal, and/or planning your Montreal trip, contact us at:
Toll-free: 1.800.371.1224
Local: 514.624.5183
Monday to Friday 10am-6pm Eastern time.
If you have been to Las Vegas strip clubs, then you will want to read why Montreal is the real Sin City
Want some a bit hotter? If traveling to South Beach be sure to check out our Miami strip clubs section for some latin flair down south.