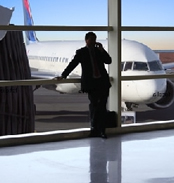 Our individual travellers package can provide you with complete access to the Montreal nightlife scene. We'll recommend the best hotels and create an itinerary designed around what you want to do while in town; this will all come together to let you experience Montreal in a whole new way.
Our services are designed to let you experience the city in style. We've been handling the growing trend of people travelling individually for years.
A VIP host will be available during your stay. He'll show you Montreal's hot spots and keep everything running smoothly.
Your itinerery is customized to your tastes and will provide you with many options to consider while in town.
Bottle service taken care of ahead of time.
No cover charge or line-ups.
We'll also beat any similar package rate you get with anyone else. Give us a call for more information.
Contact Us
direct: 1.514.624.5183
toll-free: 1.800.371.1224
email:  info@montrealvip.com