With Montreal VIP you will have complete VIP access at all the best Montreal clubs.
The Best Clubs
There are literally hundreds of night clubs scattered throughout downtown Montreal. We will set you up as a VIP at multiple Montreal clubs each night you're in town, suited to your preferences.
No Lines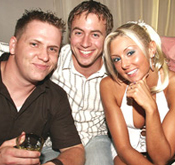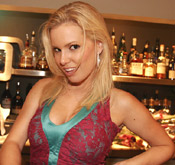 Receive true VIP status at the Montreal clubs. You will never have to wait in line or pay a cover charge. You will be able to walk right in, making you the envy of everyone waiting to get in.
Bottle Service
Complete the experience by enjoying bottle service in the VIP lounges of Montreal's most exclusive clubs. This is a surefire way to attract attention to your group.
Our new Montreal Nightlife guide for men has features Newest trends for Men in Montreal.
Montreal Night Clubs features the latest info on the hottest nightclubs in Montreal. Please call us for VIP services and details on how to benefit from our exclusive services on your next outing in Montreal.