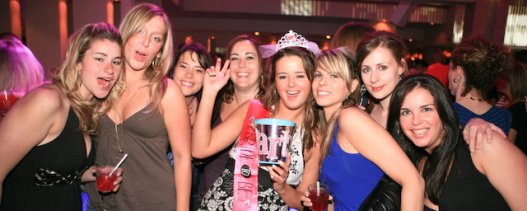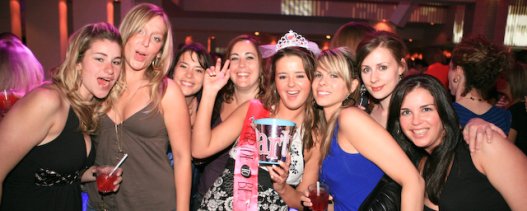 It's the bride's last time to be a free and single woman. Why not show her the time of her life by having a memorable bachelorette party? Everyone is counting on you to deliver the time of their lives. Montreal VIP can alleviate this stress by providing a customized bachelorette party weekend that promises to deliver. Our bacholerette parties and services have become so popular, they've been featured on the Travel Channel.
It's our passion is to provide your group and the bride-to-be with full VIP treatment from start to finish.  Montreal VIP will  put together a tailored itinerary for your group so that there is always something exciting to do.
Only we provide TRUE VIP access to Montreal's hottest and most exclusive clubs and restaurants. We reserve VIP lounges and provide you with full VIP access to the best Montreal nightlife (no waiting in line, no cover charge).  Needless to say, you're going to be the stars of the weekend. Specifically for bachelorettes, we coordinate VIP services at Montreal's finest male strip clubs, including VIP access, lounge and champagne service.
Finally, while Montreal is known for its nightlife, it is equally known for shopping. From the small boutiques on trendy St. Laurent to the massive underground mall, Montreal is a shopper's paradise, with a unique European flair for all budgets.  If you "shop till you drop," or just want to relax in style, you will definitely want to take advantage of the local spas. Let yourself be pampered by getting a massage, manicure, pedicure, or a facial! Rather than stress over the details involved with planning a bachelorette party, contact us and we will show you all that Montreal has to offer.
Since we personalize each and every request, we ask that you leave your name and phone number in all correspondences so that we may contact you directly.
Contact Us
direct :1.514.624.5183
toll-free:1.800.371.1224
email: info@montrealvip.com